PAIN IS PLEASURE
Aug. 24th, 2006 02:17 am

So tonight was the last night that everyone will will be together going out out.
they know what i mean
we went to a hookah bar in the city, it was my first time going.
mid hookah-session i start bawling.
this is so much harder then i thought it was going to be.
i have like 6 people im going to have to say goodbye to.
and i dont know how im going to do it.
honestly
kirsten, kelsey, julian, linoj, anna, diana, abbe.
seriously they have been the people have i been with basically every single day of summer.
i worked with kelsey
lived with kirsten
and hung out everyday with everyone.
last summer was easier, i thought i had to say goodbye to all these people that i was going to see on breaks and stuff basically i had to say goodbye to my friends, but this time i have to say goodbye to my second family.
i had soo many good times.
like just sitting on kirstens bed with everyone.
i know they are special because we would have an awesome time just doing nothing all night long.
i found my group
the group which i can see myself being with for a very very very long time.

everyone says im masculine, but i have the emotions of a 3 year old girl (?)

i honestly would rather not see anyone again because then next time ill see them i know will be when we are all leaving and thats gunan be the day i will have my own waterworks show. if i dont see them ill end on a good note, but if i see them its going to be soooo sadd.

there are a couple of people im not going to be seeing before i leave and it makes me really upset, but the people i know i will see before i leave is going to be ridiculously horrible.

i keep thinking about the first days of summer and it beign like omg i have soo much time where i can just chill and hang out and do whatever i want. now its over. and there isnt a part of me that is looking forward to new paltz at all.
at least i got six things accomplished.
1- drank alot
2- learned to like smoking
3- learned to not get sick from hookah
4- learn to like beer
5- made new friends
6- not to be afraid to experience new things

i just need to get tomrw and friday over with asap so i can stop being so incredibly depressed.

i love u all sooo much.
its gunna be tough
really tough
:(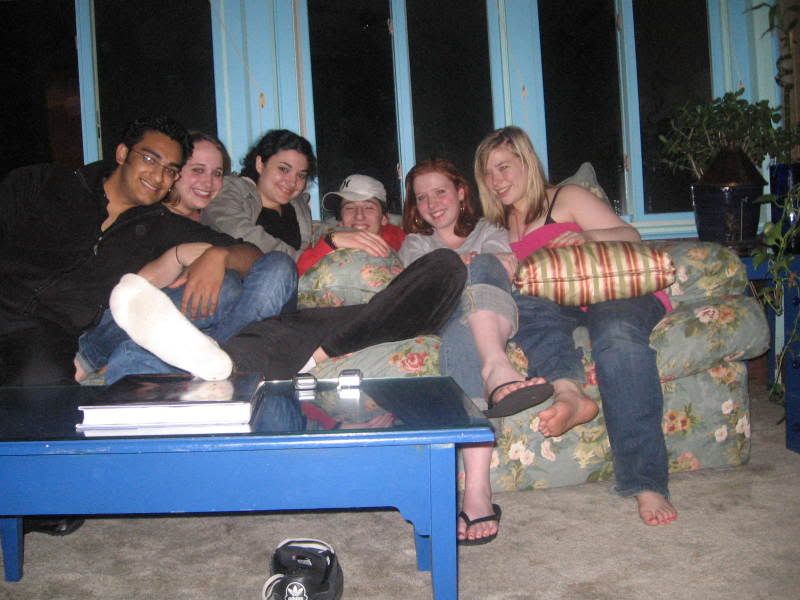 i couldnt find a picture with everyone so this will do. im not trying to leave anyone out
Current Location: kitchen floor
Current Mood:
depressed
Current Music: hellogoodbye


1 comment - Leave a comment
May. 9th, 2006 05:36 pm College

So, i have one week of school left, but i jsut finished my last Class.
College was completely different from what i thought, but i was pleasantly surprised.
Im seriously going to miss the people i met here in New Paltz.
Basically Im seriously ready to go home.
Tomorrow i have to perform a scene from Topdog Underdog in the College theater, AKA my whole school will be there, but whatever im honestly so sick of that class and i cant wait til i can say im DONE WITH ANITA GONZALEZ.
So these are a couple of pictures that some up the last 8 months of my life: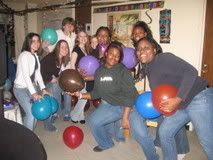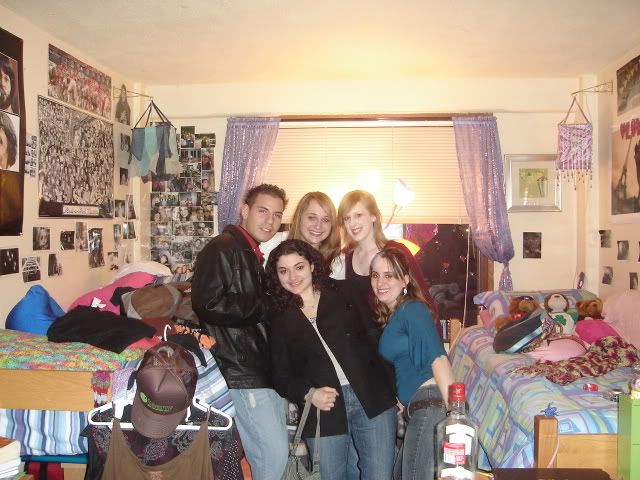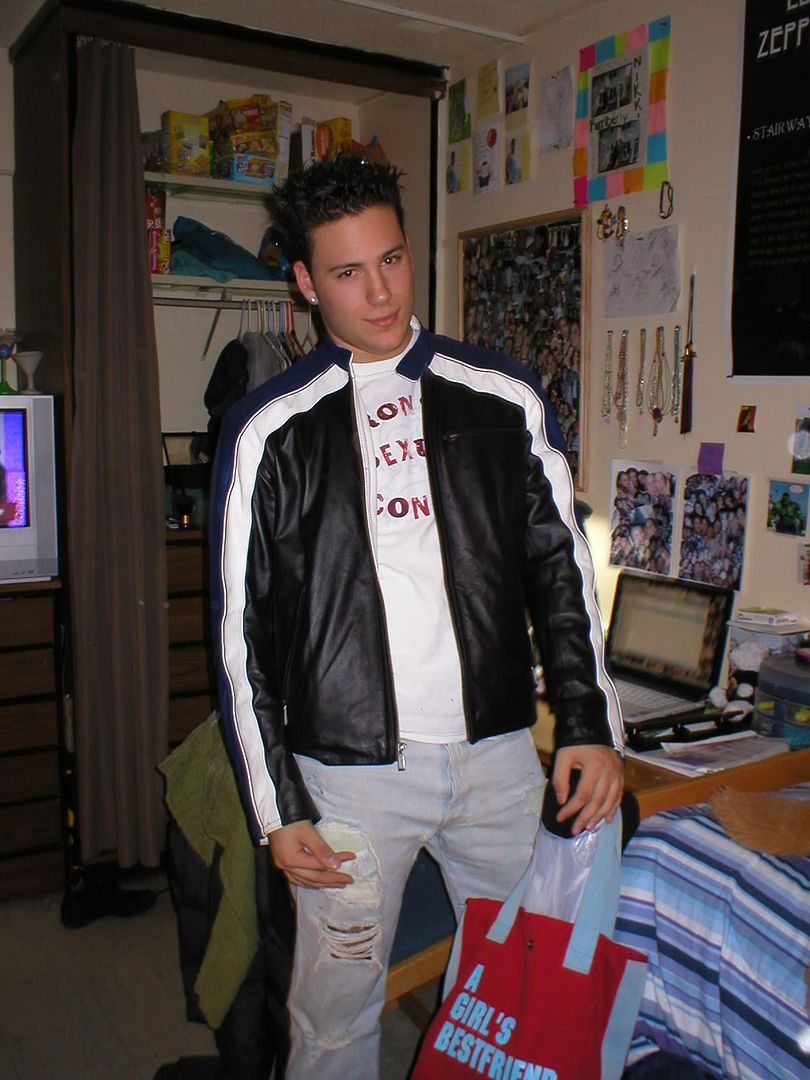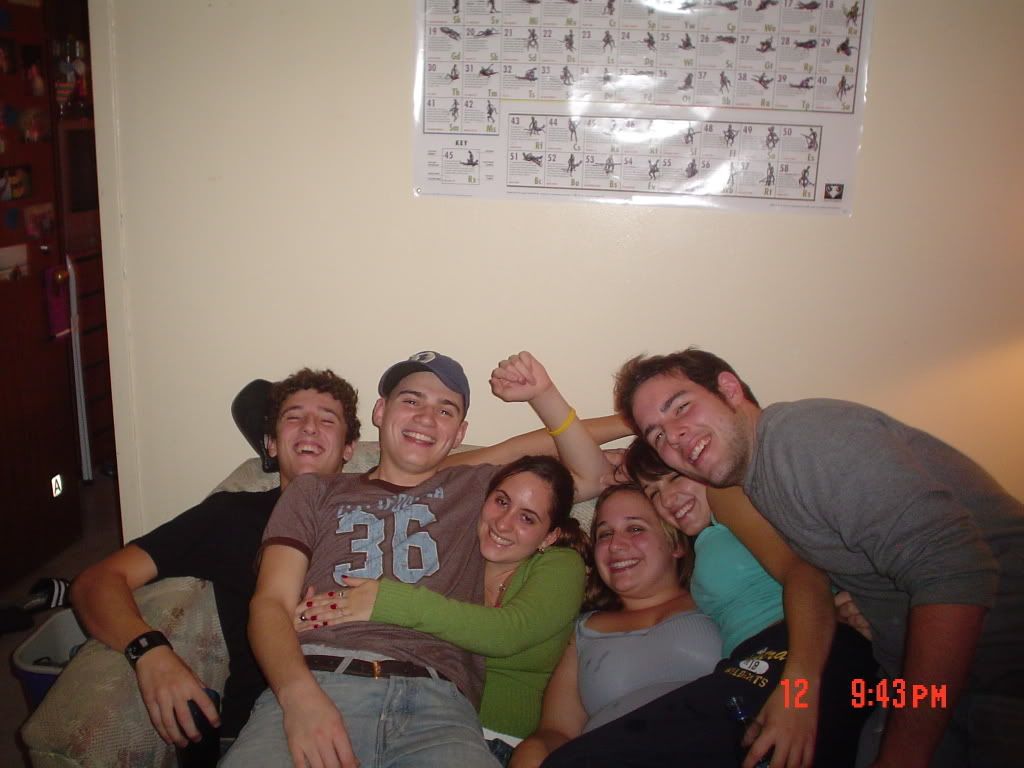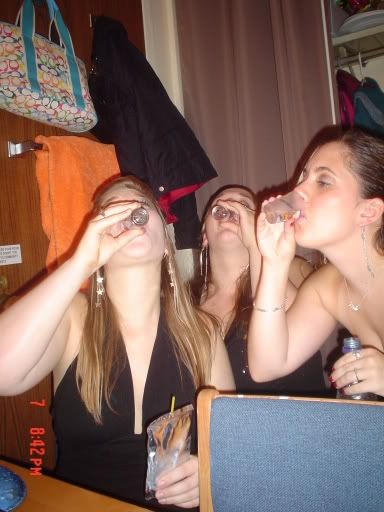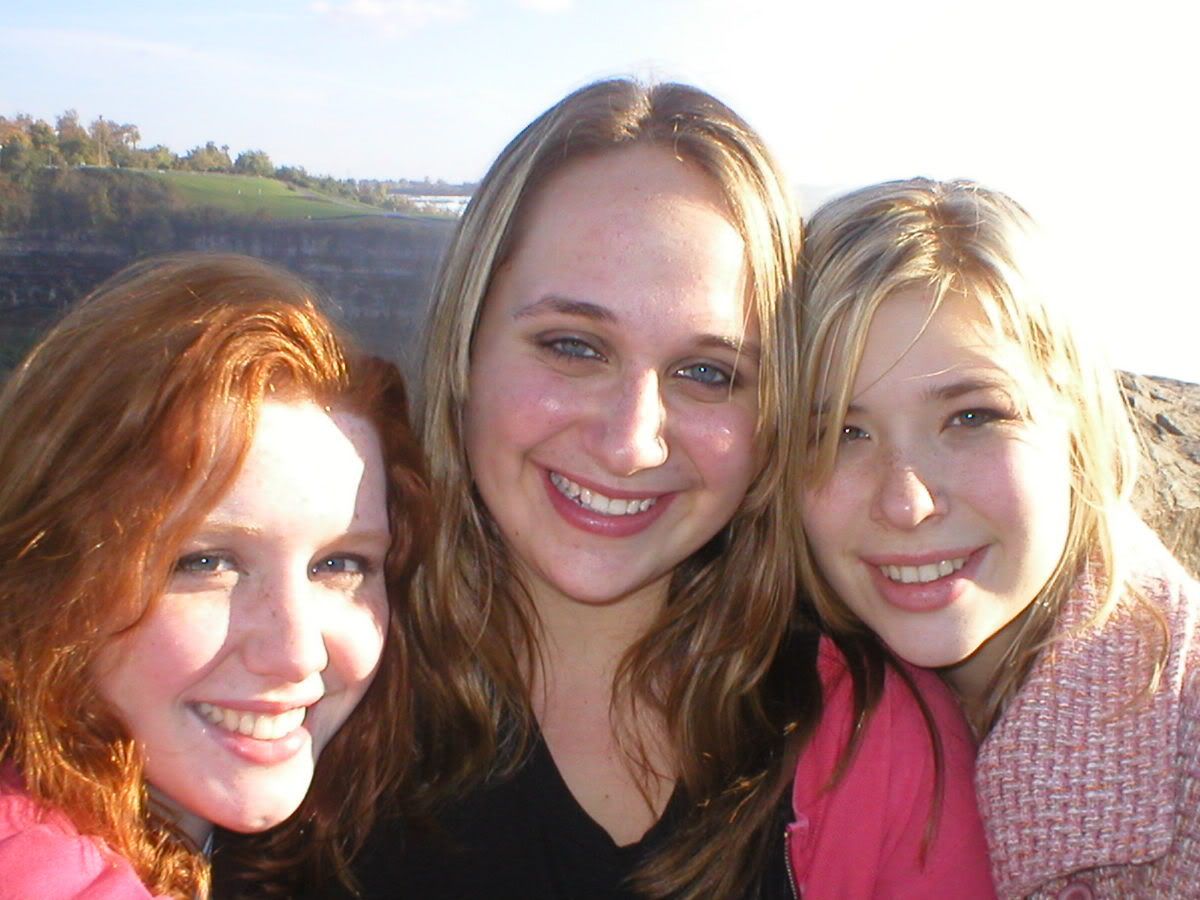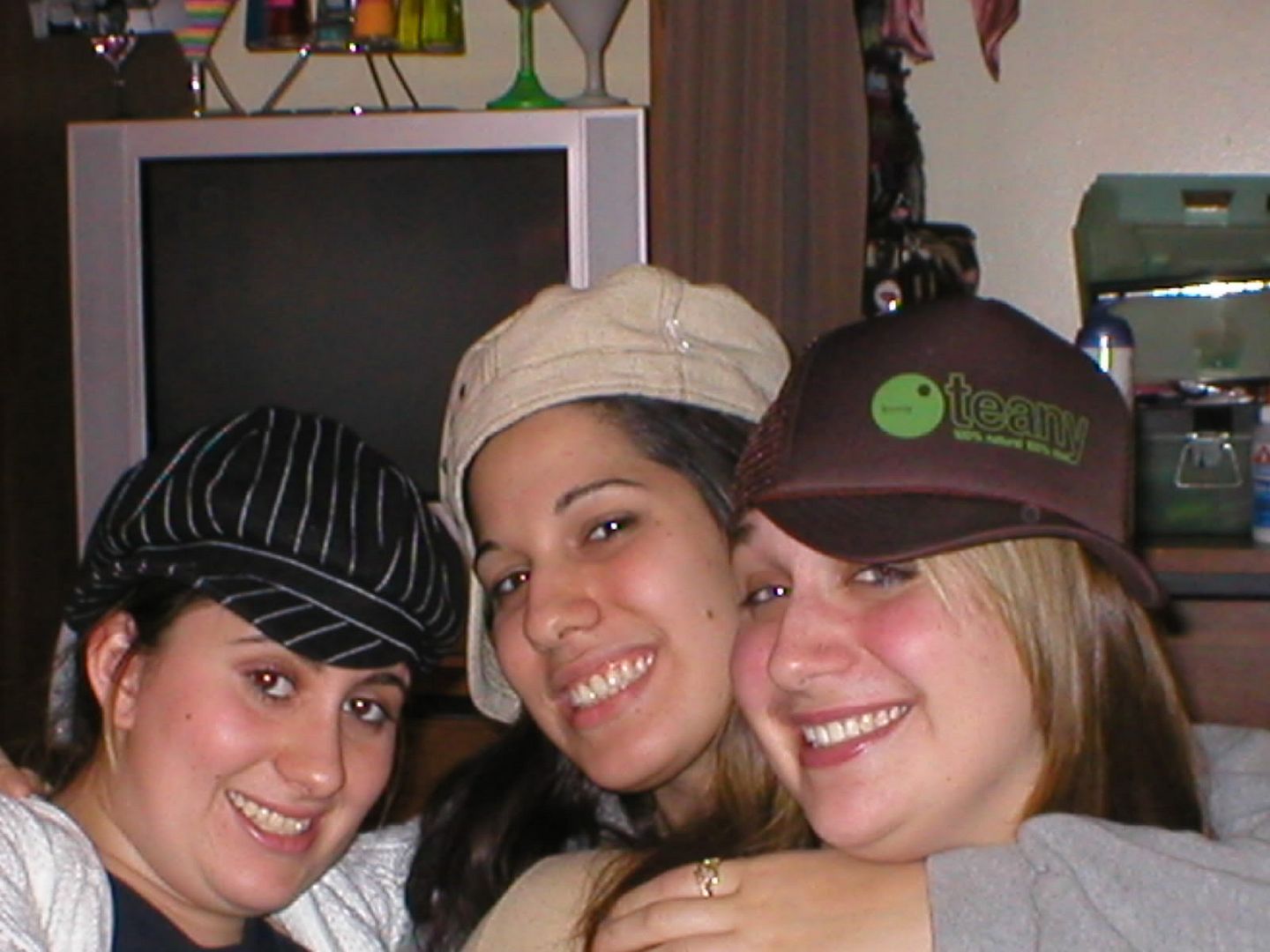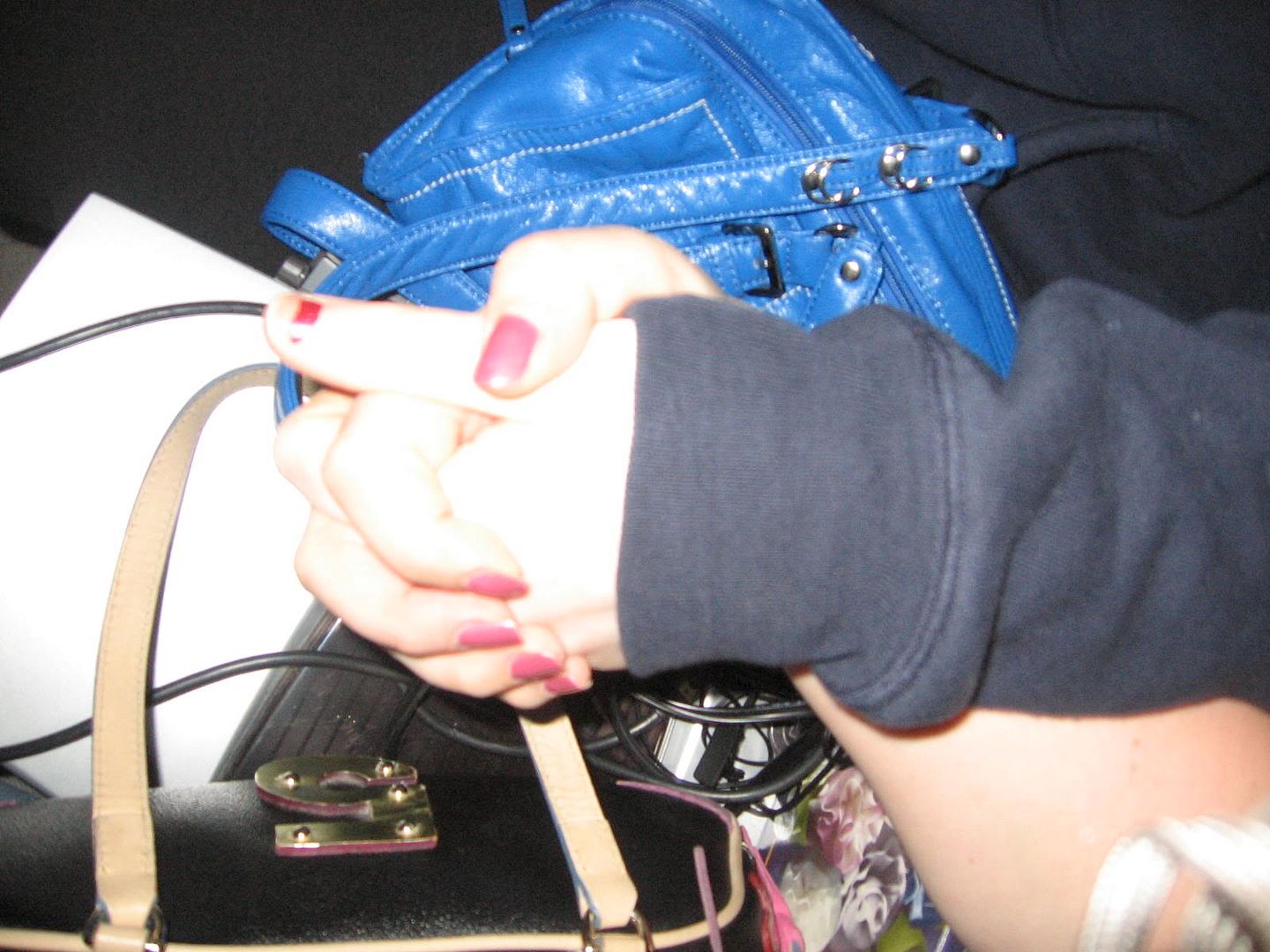 And there we have it, the closet thing tho wrapping up my life.
I love my friends here, but im so excited to be with my friends home!
Current Location: Dorm room.. on MT. Zurla
Current Mood:
sick
Current Music: Cartel-Say Anything (Else)


1 comment - Leave a comment
Nov. 18th, 2005 12:15 pm

I love spending hours on the phone talking about nothing, or just catching up with people ilove
I love lying in bed and talking to my roommate about nothing.
I love sittin in my common room in my Pjs with my friends watching TV and listening to Grease Mega Remix
I love My african American drama class with Kyle Rossana and Daniella.
I love going to Marist Hockey Games
I love going dancing crazy and singing amazingly in my car while driving around poughkeepsie.
I love my periodic tables in my common room
I love looking at my wall filled with pictures.
I love my picture of kirsten and Bryan Schlam
I love my door to my room: the martini dry erase board, the pictures on kirsten me rossana danny sarah tara billy and our other friends.
I love my fish names Falcon and my other fish name RONI
I love random wireless connections in my room.
I love rule Number 2 and 7 of the things ladies do while drinking.
I love talking to my friends everyday online.
I love Talking to someone who is right next to you, on AIM
I love My friends in College its quality not quanity
I love My friends from home

Current Mood:
Crushing
Current Music: Rossana playing Copa Cabana


1 comment - Leave a comment
Nov. 2nd, 2005 02:04 pm

1- Rossana
2- Kelsey
3- Kirsten
4- Anna
5- Diana
6- Abbe
7- Beth
8- Mei
9- Sarah
10- Linoj
11- Julian
12- Kim
13- Christina
14- Rachel
15- Daniella
16- Nadine
17- Joe Russo
18- Eddie
19- Danny
20- Carissa




-How did you meet 13?
Orientation of College at Suny New Paltz

-What would you do if you never met 5?
Probably be a completely different person because she has been my oldest friend and i love her like my sister

-What do you honestly think of 10?
I think Linoj is special and retarded. I think he is a great guy, but only in small doses.. lol just kidding i love linjoy

-Have you ever liked 3?
If kirsten was a man i would date her.. LOL remember?

-If 1 died tomorrow, what is one thing that you would need them to know?
That she is the BEST ROOMMATE anyone could ask for. and i love her to death(no pun intended)

-Would 2 and 11 make a good couple?
I didnt even set this one up.. lol
i think Julian and Kelsey would make a very destructive couple. Like full out fights and beatings.. lol
so i would say they would make an excellent couple.

-Do you think 12 is hot?
no i think she is very ugle

-Would 1 and 7 make a lovely couple?
Umm i think they would make one sexy italian couple!

-Tell me something humiliating about 11.
how about .............................(ive got nothing)

-Do you know any of 3's family members?
Eileen( i dunno if that is how i spell it) and her dad.. i think is steve.. lol i am not sure.. and shakespeare.

-What would you do if 4 just professed their undying love for you.
we would elope because anna is my secret fantasy greek goddess.

-What language does 19 speak?
English

-Who is 8 going out with?
Dan from Bing

-Is 9 a boy or a girl?
girl i think

-Would 18 and 4 make a good couple?
i think anna and eddie would make one ethnic looking baby

-When was the last time you talked to 5?
Ummm well i called and left a message and she called and left a message on sunday.. other then that prolly a week ago... Sooo SAD

-What is 1's favorite band?
Maroon 5

-Does 2 have any siblings?
Maggie

-Would you ever date 6?
umm we are datin rite now.. rite abbe?

-Would you ever date 5?
Umm hell yea.. she is soo hot

-Is 15 single?
Yea, wait nooo she is engaged to Nick!!!!

-What is 20s last name?
Borton

-What is 7's middle name?
Marie.. only the best

-What is 10's fantasy?
me being his indian princess.

-Would 14 and 19 make a good couple?
rachel and danny. well i dont think it would last long because rossana mite kill one or both of them

-What school does 16 go to?
i think she is in the army.. but no one knows for sure

-What school does 1 go to?
thats a tough one.... ummm
hmm
i think this school called SUNY new paltz... not sure tho

-Where does 9 live?
Mexico... swimmin the rio

-Would you make out with 13?
hmmm funny story about that.... lol

-Are 5 and 6 best friends?
no not really

-Is 20 older than you?
well yeah by a couple months

-is 4 the sexiest bitch alive
Yeah anna there is no way of getting around it



that was FUNN
lol

2 comments - Leave a comment
Nov. 1st, 2005 12:08 pm Niagara

So Niagara was a completely amazing Trip. I just cant believe how much i missed kelsey. Kirsten wrote about the whole trip and the sobbing and the hysterics we were in when we had to say goodbye. Kelsey and Kirsten are like two ridiculously amazing people and i am sooooo glad we are friends. I am soo lucky to have friends like them. We can be apart for like 2 and a half months and see each other and it be like absolutely no time has passed.
I guess when you are saying goodbye to someone and you dont stop crying for about 2342847910131687 hours (bc thats how long it took to get home from niagara) you figure out how special they really are too you.
So i am totally stealin kirstens LJ entry, but its true for both of us. After this weekend its clear who i am going to be friends with for the rest of my life.
I love and miss you guys soo much
Thank you guys for being great and makin me laugh soo hard over absolutely nothing!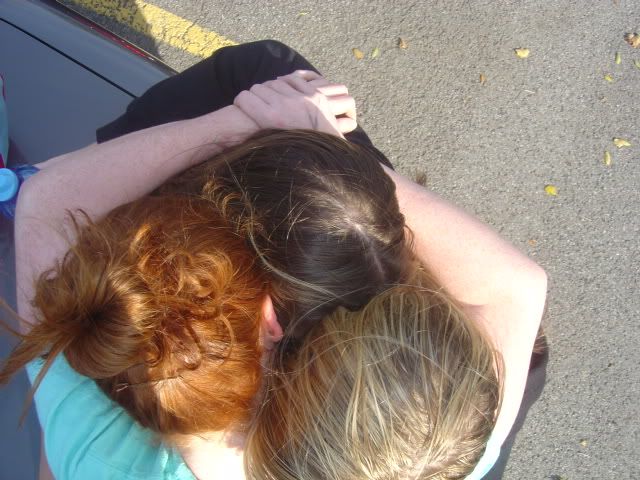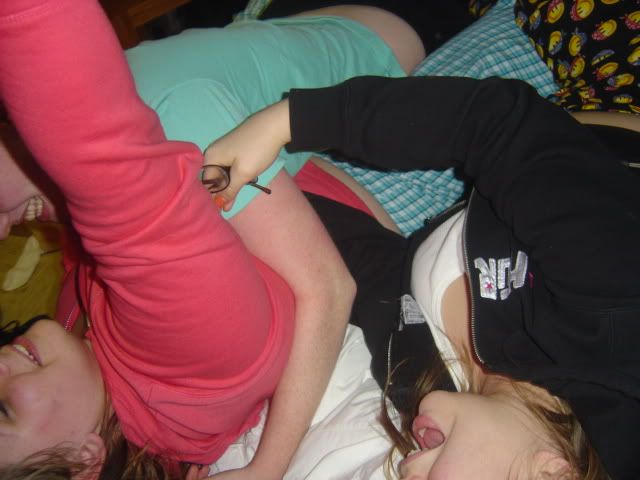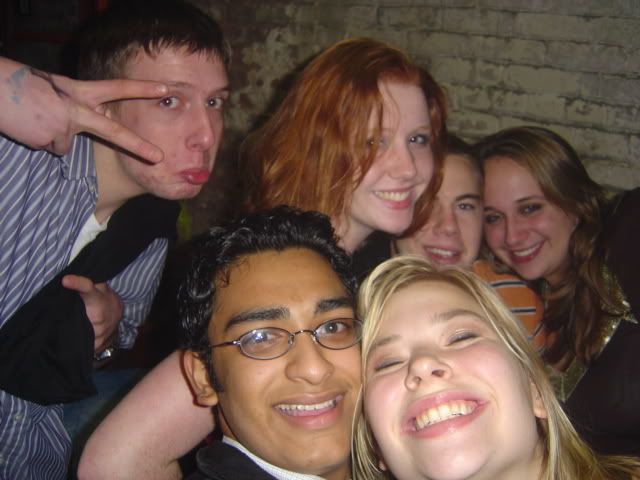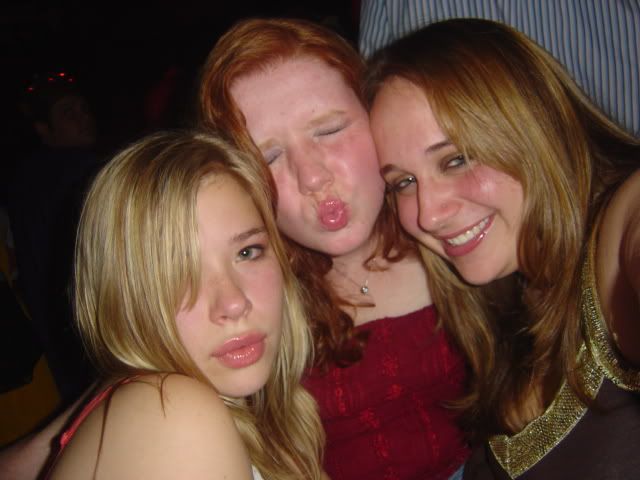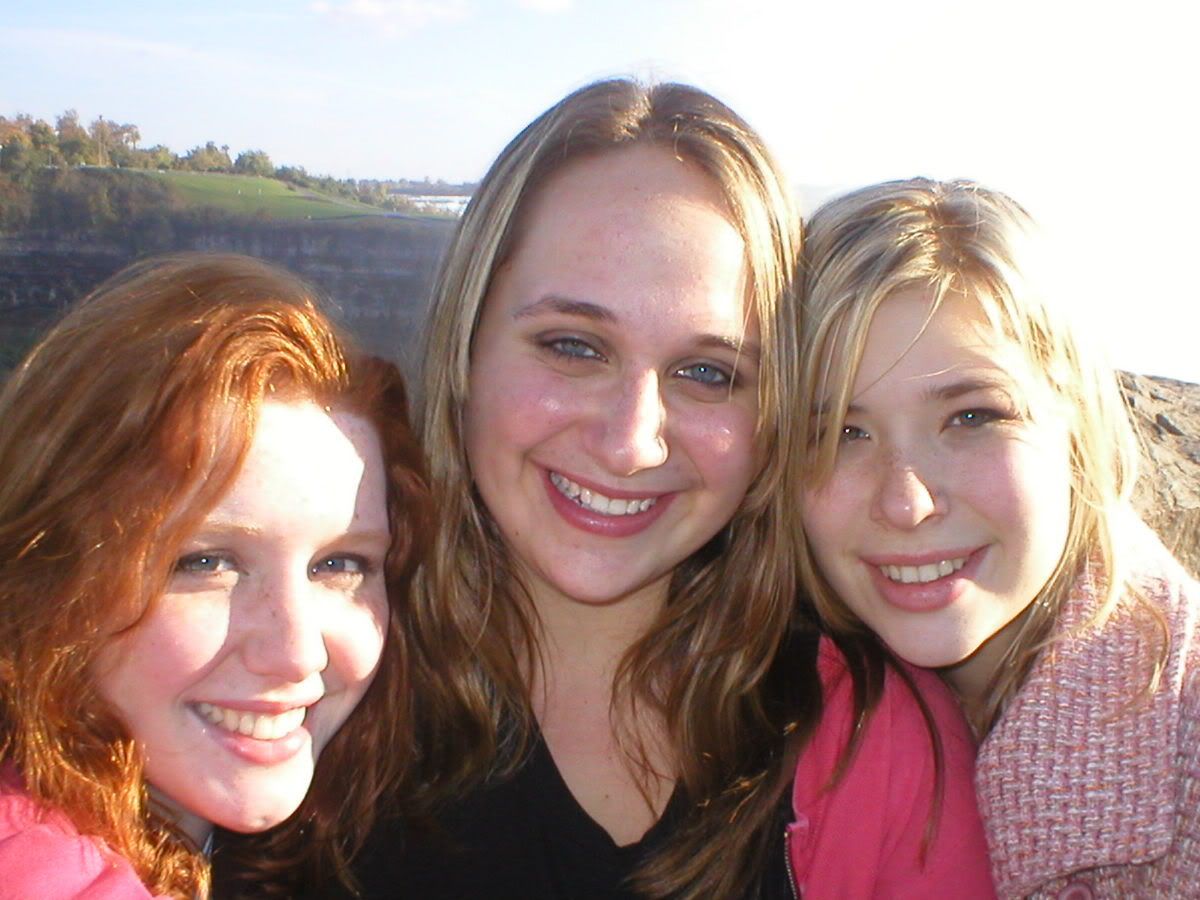 Current Mood:
uncomfortable
Current Music: Leavin ON a Jet Plane


1 comment - Leave a comment
Oct. 29th, 2005 06:35 pm

heyyyy
well i am in niagara TO SEE KELSEY C OUGHLAN.....
me and KIRSTEN GEIGER went like 7 and a half hours away to visit our awesome great friend KELSEY COUGHLAN and i am sooo glad i came TO SEE KELSEY COUGHLAN
we swung by buf and got LINOJ PARAKATTA!!!
god i miss my home friends LIKE KELSEY COUGHLAN

Current Mood:
excited
Current Music: Champagne supernova

Leave a comment
Oct. 5th, 2005 05:25 pm

hey
so yeah i am back in new paltz now. I had a great time this weekend.. like insanely great
i saw julian and abbe and mei for a hot second before SHE DEADED US lol I SPENT LIKE A THOUSAND HOURS WITH MY OLD LOVER diana robertson,KIRSTEN serge, kim, amanda, joe russo, geoff, adam, and of course rossana elizabeth rega

it so weird not seeing these people of so long but getting back together and it being like nothing changed.
I was finally able to be myself, something i havent been able to do in so long.
i mean i like new paltz, but i miss so many people, i know other people have it worse then me because i have rossana here with me but i just wish my friends from home were here... i just miss them, and i kno it sounds gay but its true.. they are all like my family.

i saw my dad which was great and my mom which was good and my SISTERS i missed them even though all we did was fight when i came back.

so on friday i spent time wiht my loves diana and kirsten and i checked out romantic depot for the first time, then i hit up nanuet deli wiht beth and jimmy.

saturday was a great nite.. i met up with rossana and then me and diana hit up starbucks. then went to fridays where we joined my julian and serge. we drove the pier and then went to the pool hall. where kirsten met up with us. then we dropped serge off and went to julians house and on the tramp until 7 in the morning when my sister called julian telling him my parents were still up and lookin for me,. it was a good nite.

sunday i chillaxed with kirsten rossana and diana and we watched cry wolf in the movies.

monday nite me and abbe and diana and rossana went back to romantic depot and bought born and liquid virgin. lol we watched porn. lol then we found out that kiris dog ate the liquid virgin... lol classic.
then me and kiri and rossana went to joe dapalmas house to pick kim and see geoff for a hot sec.. lol
and on monday julian took me ou for a lil and it was said cause i didnt have to say goodbye to him when i left for college and this time i did... julian is like my brother and i am going to miss him sooooo much we went on the swings and talked for a while

kirsten and diana and abbe and kelsey and anna and rossana and beth are like my sisters and my family i love them so much

so thats why my weekend was really good lol
I LOVE YOU GUYS

Current Mood:
drained
Current Music: Plush- STP


1 comment - Leave a comment
Sep. 5th, 2005 01:51 am

WOA>.
can i jsut tell you that kinfgs if tone of the best drinking games that i have played ever?
listen i ahve only played beer opgon and that was cool abut now i think that kings is alot betta.. its fun. AHWHHOOOO
I AM listening to this guy explain what kind of shrooms he took and its liek really weird and i just played beer piogn actujalloy no i played kings with him. and now he said he get s good trip with shrooms.. and he was like o shit
i forgot what i was sayikng.. lol
umm yeah i love kirsten h geiger cause she was here and she came to vivsit me ND i lvoe her
i love rossana also
and rachel who said that something about her momk when she was tlakign drew a card thatr said that she haD TO ask a questgion
kay i am going into the other rrom ngoodnite
i llove you

Leave a comment
Aug. 27th, 2005 12:05 am

tke pRTYIES ARE THE shit.. bitched..
wow.. i had a great first weekend in newpaltz
TKE VIP bitches
okay nore u[pdated in a lil bit caus ethis is too much fun..
Pizza
and now vips

1 comment - Leave a comment
Aug. 20th, 2005 11:59 am

Leaving,On A Jet Plane

All my bags are packed, I'm ready to go, I'm standing here outside your door,
I hate to wake you up to say good-bye.
But the dawn is breaking, it's early morn, the taxi's waiting He's blowing his horn.
Already I'm so lonesome I could die.
So kiss me and smile for me, tell me that you'll wait for me, hold me like you'll never let me go.
'Cause I'm leaving on a jet plane, don't know when I'll be back again. Oh, babe, I hate to go.

There's so many times I've let you down, so many times I've played around,
I tell you now they don't mean a thing.
Every place I go I'll think of you, every song I sing I'll sing for you,
when I come back, I'll bring your wedding ring.
So kiss me and smile for me, tell me that you'll wait for me, hold me like you'll never let me go.
'Cause I'm leaving on a jet plane, don't know when I'll be back again. Oh, babe, I hate to go.

Now the time has come to leave you, one more time let me kiss you,
then close your eyes, I'll be on my way.
Dream about the days to come when I won't have to leave alone,
about the times I won't have to say:
kiss me and smile for me, tell me that you'll wait for me, hold me like you'll never let me go.
'Cause I'm leaving on a jet plane, don't know when I'll be back again. Oh, babe, I hate to go.
I'm leaving on a jet plane, don't know when I'll be back again. Oh, babe, I hate to go.

This is a Sad Song when you are Thinking About Leaving For College In Less Then Two Days..........

Current Mood:
uncomfortable
Current Music: Dream On Aerosmith


1 comment - Leave a comment